Do not be conformed to this world, but be transformed by the renewing of your minds…  Romans 12:2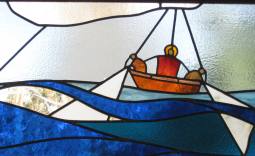 Adult Education
You are invited
The public is cordially invited to all our Adult Education programs. For more information, call the church office at (401) 245-2218.
Adult Bible study
The Adult Bible Study class meets at 8:45 a.m. for an hour each Sunday before worship. Class members share leadership on a rotating basis, using The Present Word series as a study focus. Conversation is always lively! (We are currently meeting via Zoom. Please contact our office for information.)
Church conversations
Under the leadership of Rev. Notley, we are meeting occasionally on Sunday afternoons for group conversation, to share our thoughts and continue to discover who we are, whose we are, and what our purpose is as a gathered people of faith.
Book & film study
Over the past few years, we have studied a variety of books and films together, including:
Babette's Feast, a film based on a story by Isak Dinesen
Lying Awake, a novel by Mark Salzman
The Crucible, a film starring Daniel Day-Lewis and Winona Ryder
J.B., a verse drama by Archibald MacLeish
Becket, a film starring Peter O'Toole and Richard Burton
Go Tell It on the Mountain, a novel by James Baldwin
Morality Play, a novel by Barry Unsworth
Places in the Heart, a film starring Sally Field
In the Beauty of the Lilies, a novel by John Updike
Bonhoeffer, a documentary film about Dietrich Bonhoeffer
New and Selected Poems, a collection of poems by Mary Oliver
The Apostle, a film starring Robert Duvall
Gilead, a novel by Marilynne Robinson
The Spiral Staircase, a memoir by Karen Armstrong
Lunch Bunch – Tuesday talks at noon
Enjoy great food, conversation, and presentations by a variety of lunch speakers! Lunch includes fresh salads, casseroles, sandwiches, soups, beverages, and desserts. Past speakers have talked about everything from firefighting to a tour of Italian cathedrals. We've even gone on a cruise together!
For a list of upcoming Lunch Bunch dates, please call our office at (401) 245-2218.
And more
We also sponsor special programs during the year, including a summer Slide Talk series and occasional lectures by guest speakers. In the past, we have studied the history of the Bible as a book and the historical background of many popular hymns.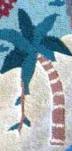 Children & Youth
Learning together
We offer structured and non-structured opportunities for youth to spend time together. A children's sermon is included during the regular worship service. During worship, we provide nursery care for infants and children to age 3. Volunteer nursery staff serve on a rotating basis.
Church school
For children in preschool & elementary school, we use The One Room Sunday School program of study, which is geared for children from age 3 to grade 6. The curriculum is from Cokesbury, published by Abingdon Press. Classes are taught by a team of adult volunteers from the congregation. Middle school and high school Youth in grades 7 through 12 meet in their own study circle.
Special youth programs
Our youth enjoy many events and activities throughout the year, such as Vacation Bible School, church picnics, soup kitchen visits, bowling, camping, Youth Sunday, Trick or Treat for UNICEF, and Christmas caroling.